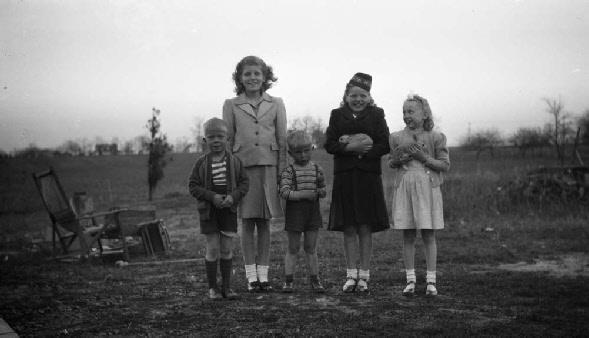 For the benefit of those who don't already know, my grandparents, Tyvald and Anna Christensen had four children; Walter, Arnold, Elinor, and Raymond.
Walter had two children, Nancy and Andrew (me).
Arnold had four children; Alice, Katherine, Ty, and Arthur.
Elinor had two children, Elfi and Randi.
Raymond and his wife had none.
Walter and Arnold spent their adult lives in the U.S. Elinor and Raymond in Norway.
This web site is my recollections about my Uncle Arnold's farm.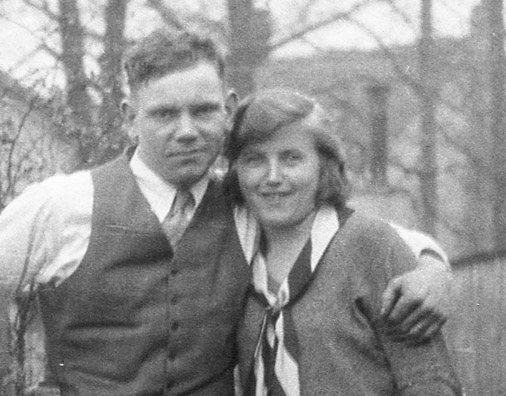 Arnold and Astrid; they were married in 1931.
In the early years, Arnold and Astrid had a farm in Northport on Long Island. My parents lived for a while in Port Washington and then a while later in
Flushing, both on Long Island. During those times, and into the 1950's there was a fair amount of interaction between our families.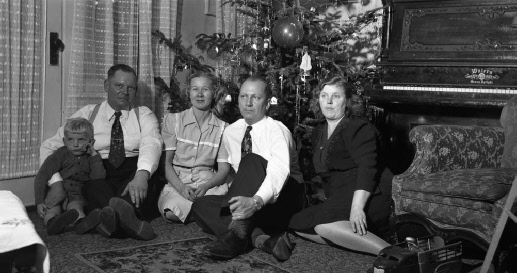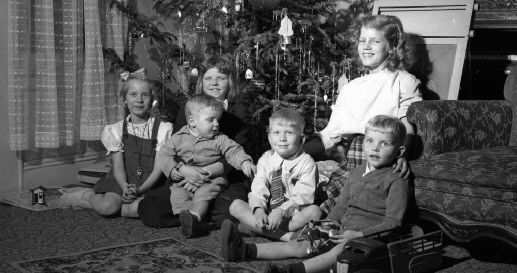 Christmas in Flushing, 1946.
Below, from left: Nancy, Arthur on Katherine's lap, Andrew, Alice, and Ty.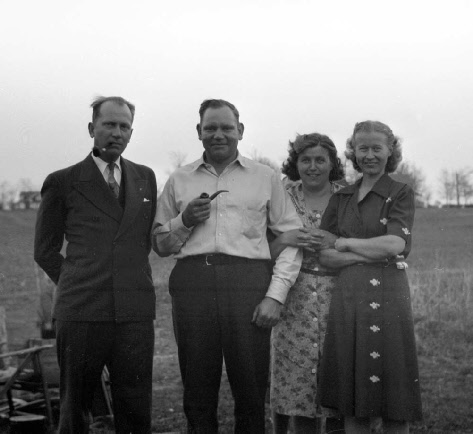 The farm in Northport. Nancy and Katherine holding bunnies (which may have been for dinner later on). Below, the final farm in Mount Upton.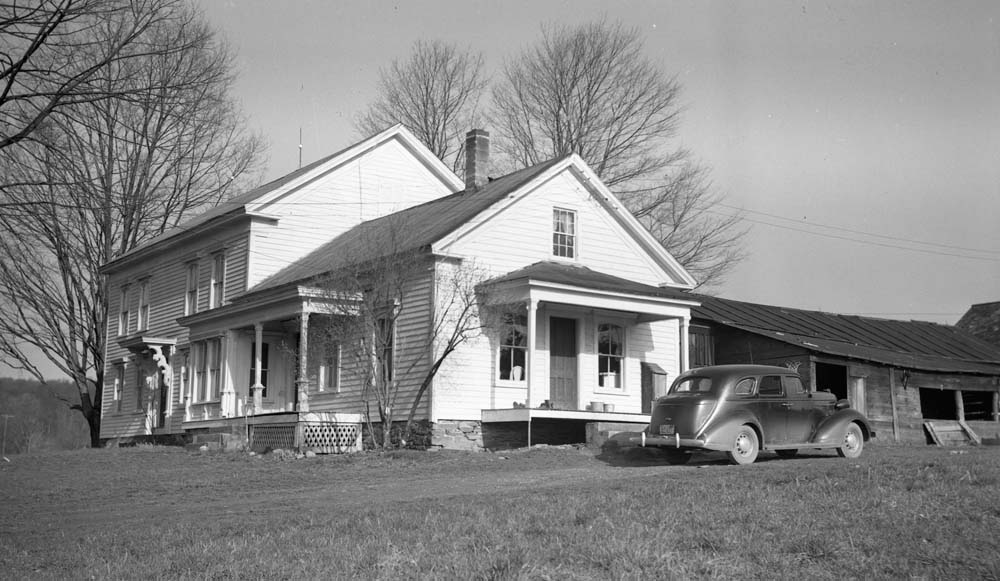 This is the farm in "Upstate" New York. The town is Mount Upton. The car is my father's 1937 Nash Lafayette which was our family's main mode of transportation until the 1955 Chevy which was bought new. The tires and fenders show the effect of the dirt road which led up the hill to the farm from the main road. The outhouse is in that structure to the right connected to the house.
From Katherine, "Dad bought the Farm in 1947, About 200 acres & ONLY 11 cows & 2 Horses Dick & Daisy! At one time I remembered all the cows names too? Arthur was just 1 & my Mother's Mother was with when we moved upstate. She had come to spend a year w/ Mom. NO English & I wouldn't even try to understand her! Arthur had bronchitis & Grandmother was a HUGE help to my Mom. We had an outhouse & only cold running water. The Stove was a huge wood burning monster in the kitchen & had a tank to heat water! NO Central heat. Can you imagine how difficult that must have been? As a kid I was clueless, it was all a great adventure!"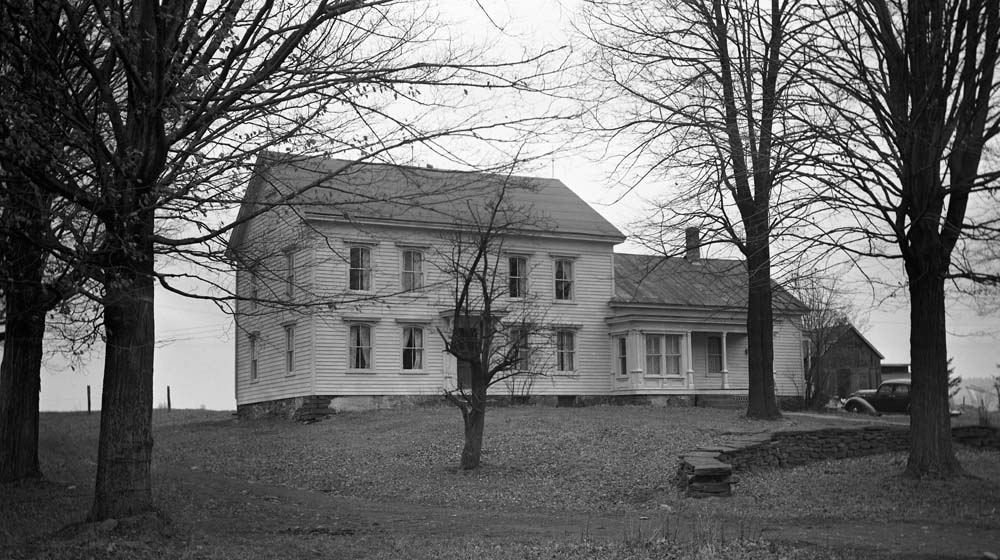 You can see the trees are without leaves which might indicate deer-hunting season. My father would go up occasionally to hunt deer with Arnold. I don't recall much success in that area.