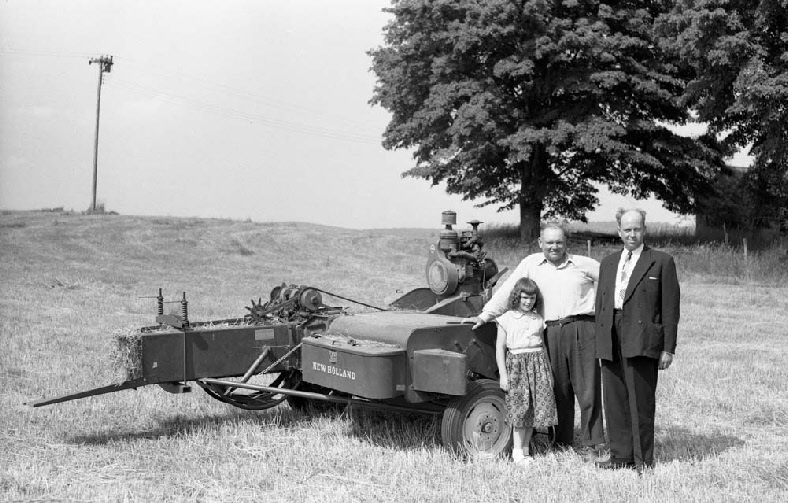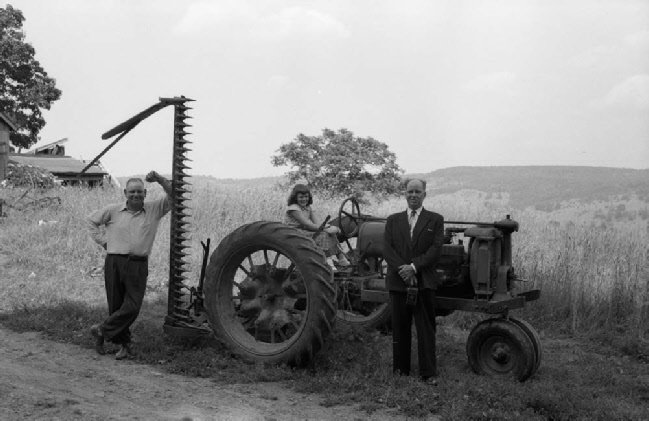 Another visit with Uncle Raymond. That little girl is MaryJane.
From Katherine, "Mary Jane stayed until she married!"
As you can see in these pictures, she was everywhere.
That looks like a much nicer hay baler.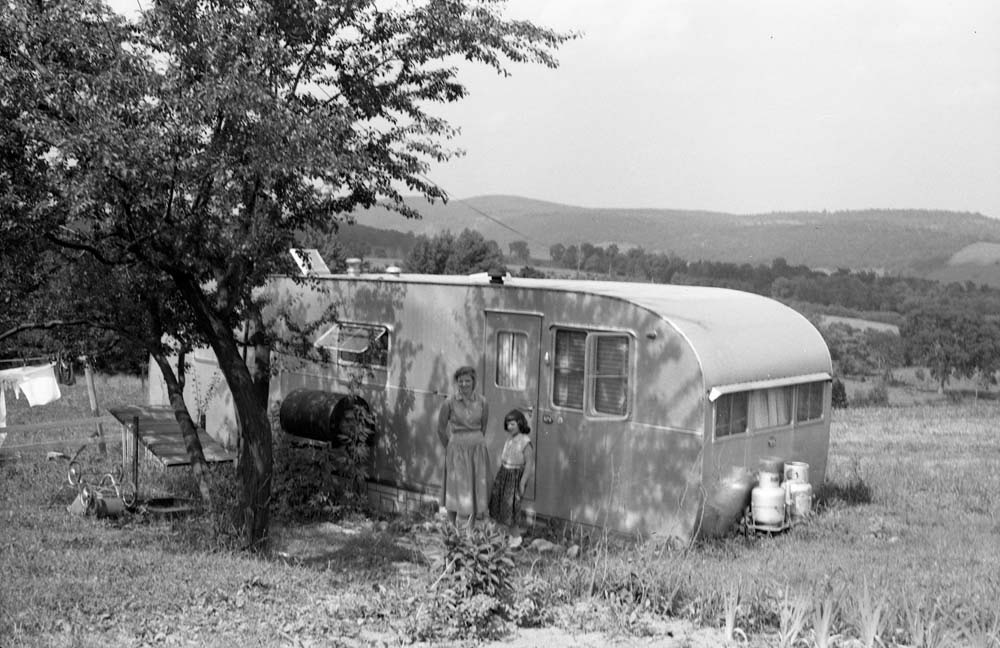 From Katherine, "The trailer where I am standing, w/ MaryJane, is where Francis & I lived for a while. It was on his parents' farm. I see the sandbox in the picture my Dad built for Charles & I THINK that was for his first Birthday 1955!"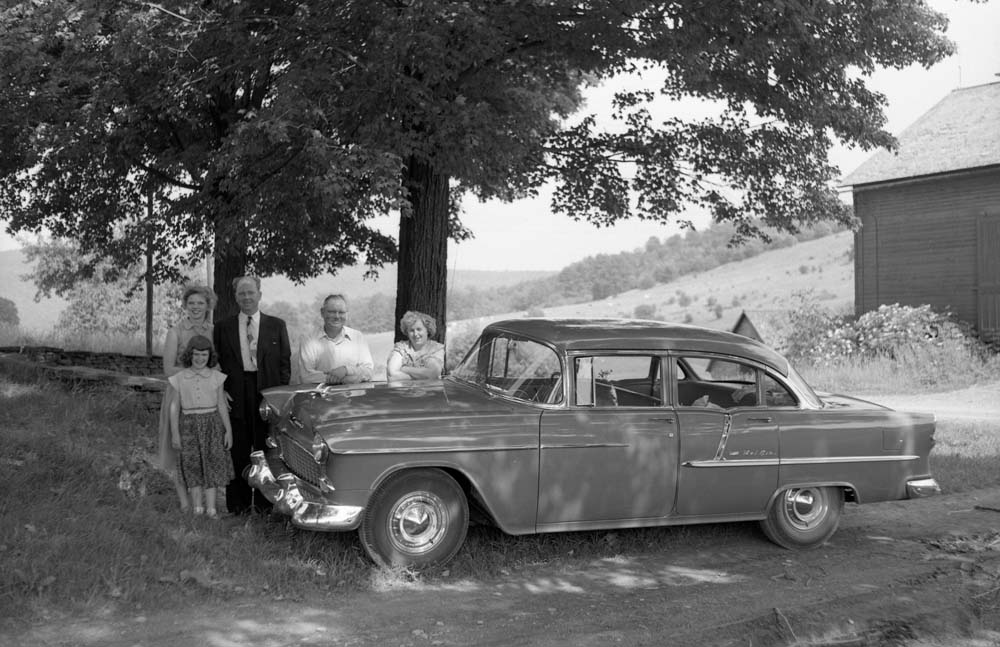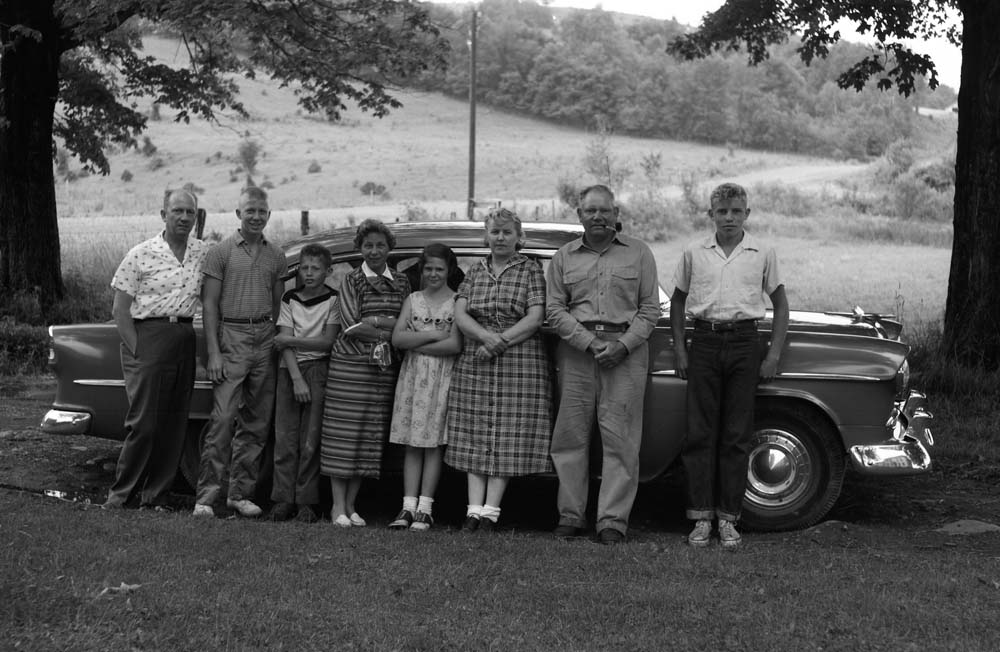 You can see that by now, Walter had replaced the 1937 Lafayette with a 1955 Chevy. I'm guessing that these pictures are 1955.
From Katherine, "In that picture besides you & your Dad , Is MJ's Brother Douglas, then Tante Brita [Mom's sister] Then MJ , Mom & Dad & Ty! (We adopted Doug's baby , our Douglas!)"