Remember Uncle Willie? He was part of that side of the family and he was also in the Army during World War 2. He had fond memories of France. (Mouse over the picture to pick out Willie.)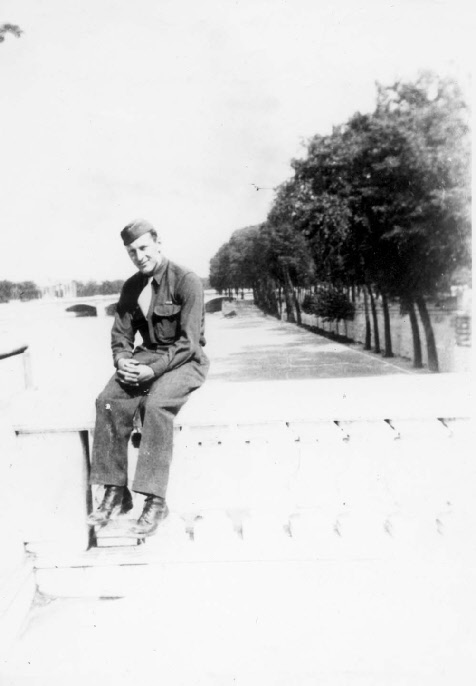 Here's Willie on a bridge over the River Seine. (Paris was liberated in August, 1944.)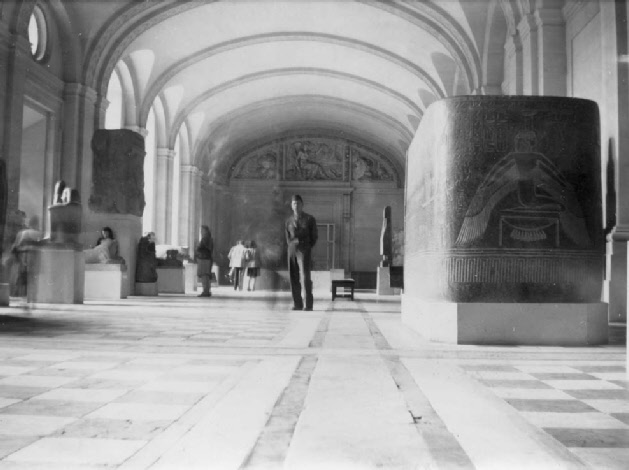 Touring the Louvre Museum.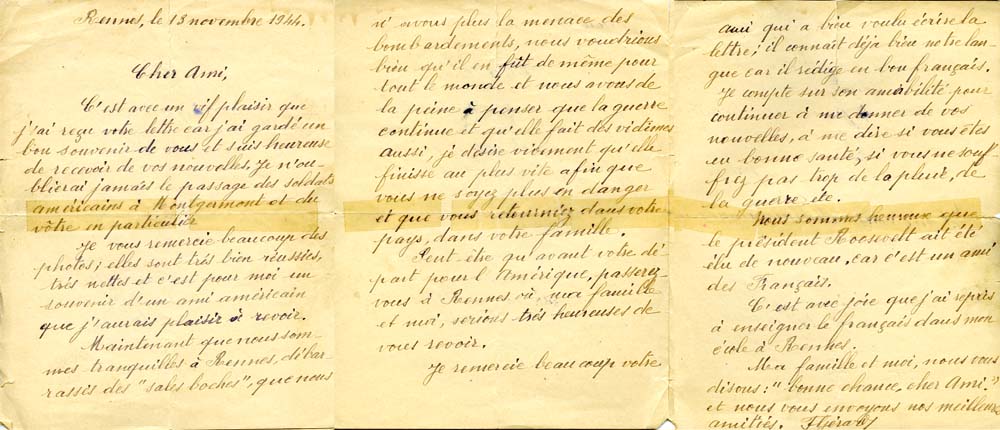 Apparently, he made friends with some of the French people. We never got to ask Willie the right questions about all this.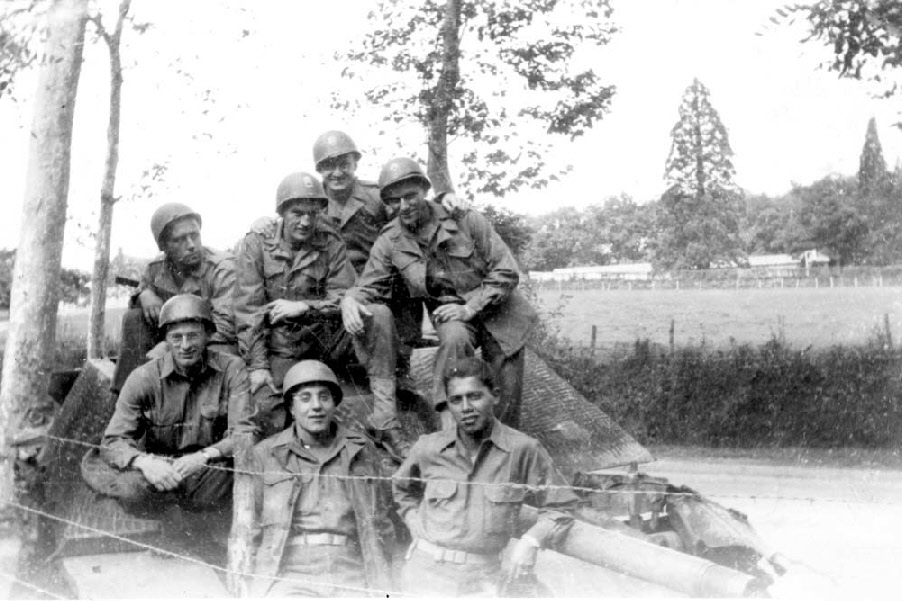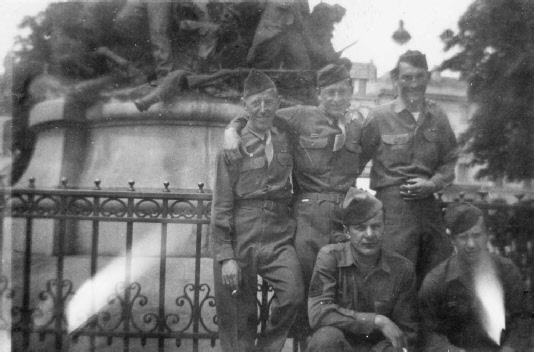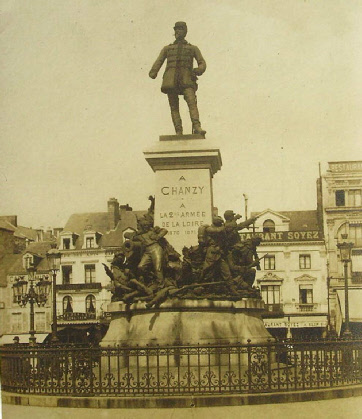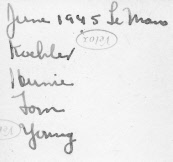 Willie and buddies in front of a French monument. The writing on the back of the photo says, "June 1945 Le Mans.
Research on the Internet found this old postcard showing that statue in Le Mans, France.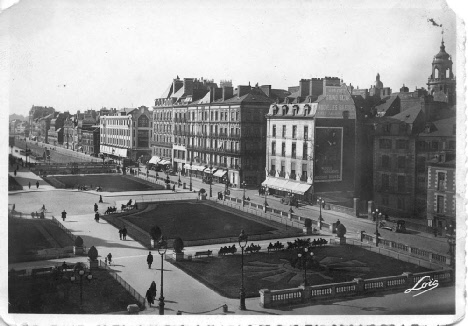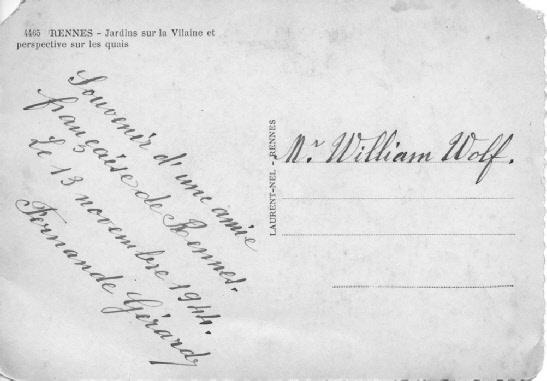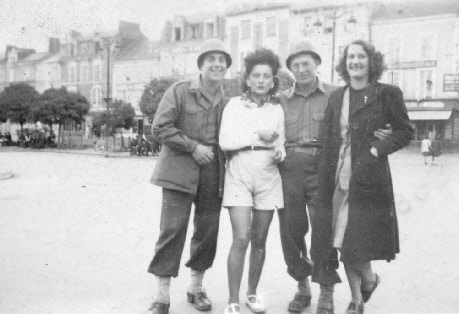 This is a postcard showing the city of Rennes, France.
This is the back of the postcard which says, "A souvenir from a French friend from Rennes.
Signed, "Fernande Gérard".
The letter below is also from Fernande with the same date, November 13, 1944.
In it, she talks of being rid of the threat of bombing and the "sales boches". "Sales boches" according to Google translator is "Dirty Krauts".
Willie is second from the right in this photo. The other guy is also in the group photo top of this page, center front.