Around this time we acquired an adorable kitten. A black and white Northern Marshallese Shorthair; a fairly rare breed.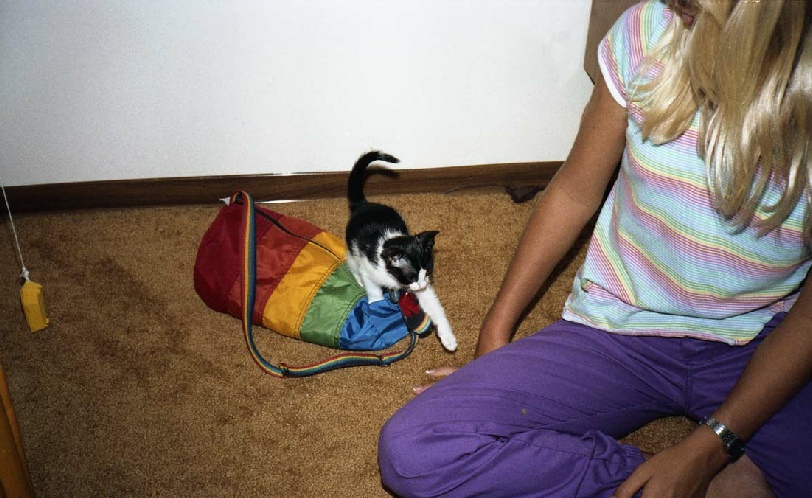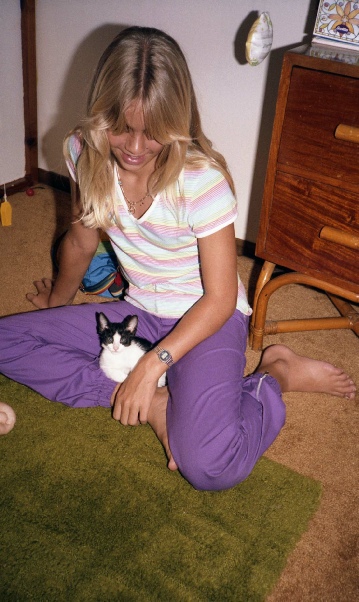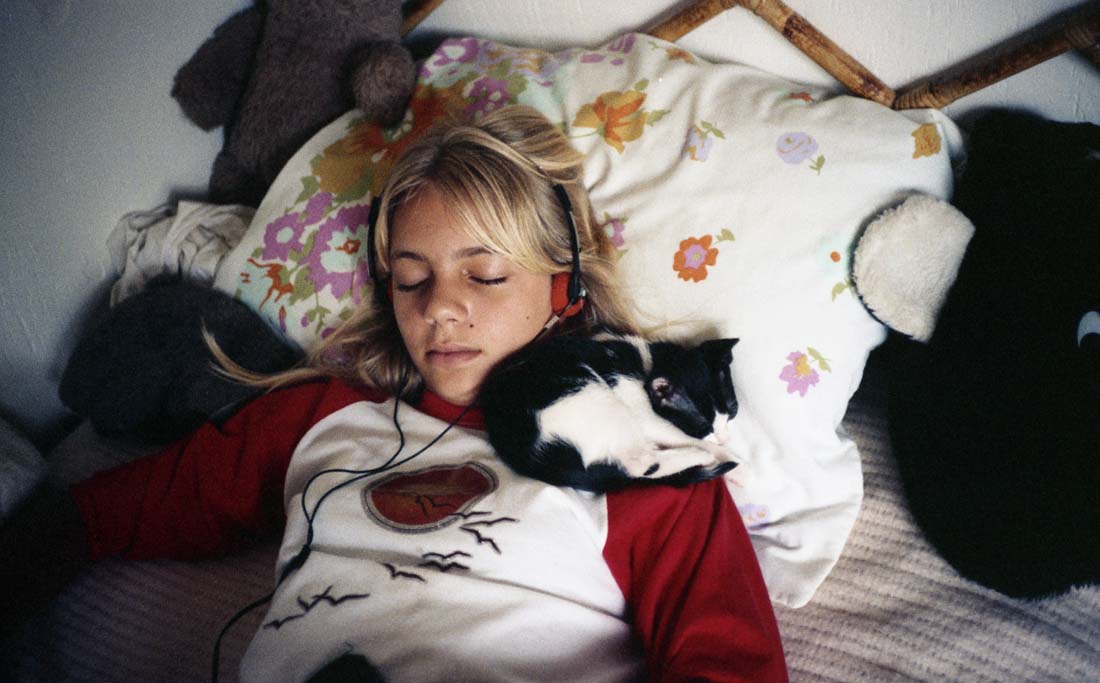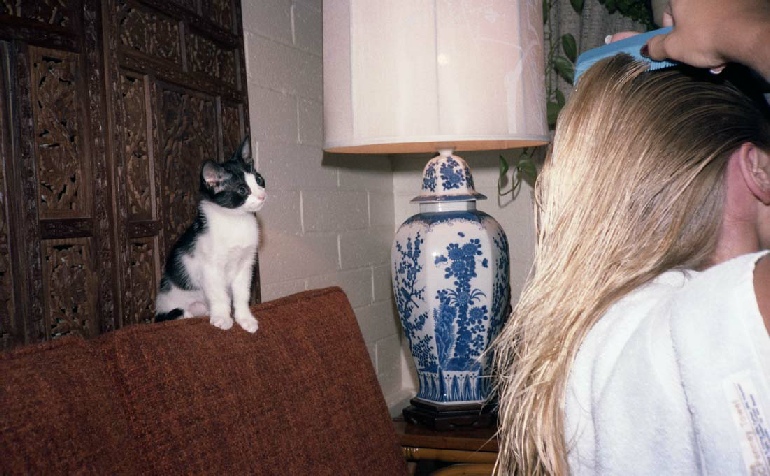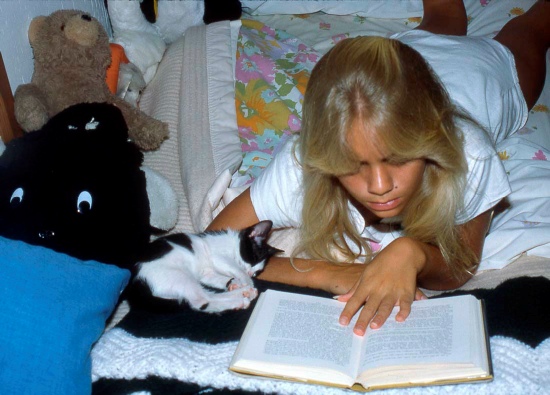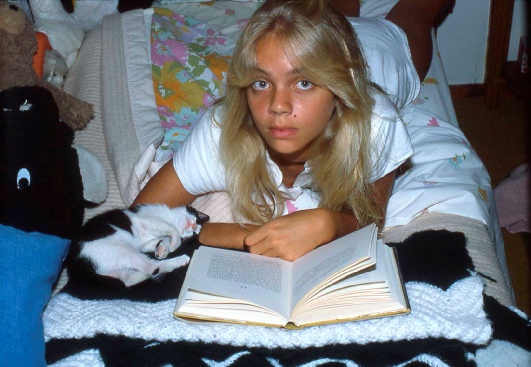 Helping Steph with her homework.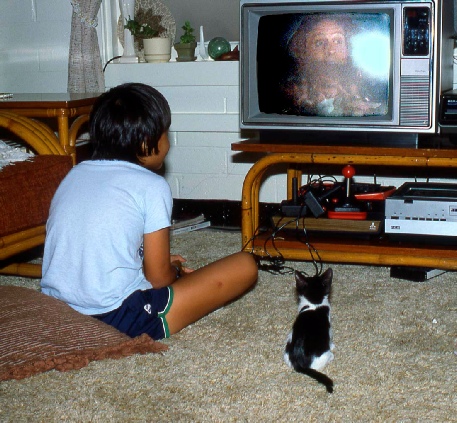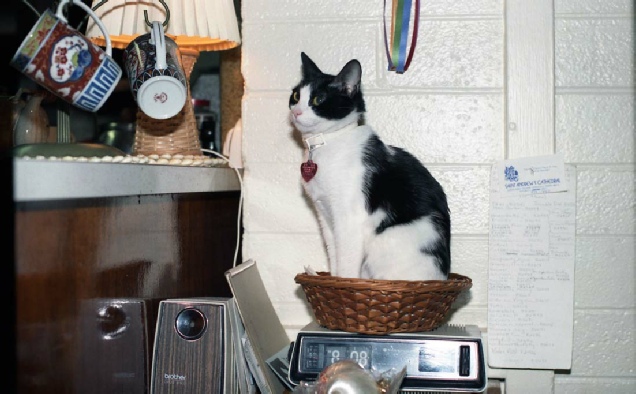 A few months later; cats grow pretty fast. Being on Kwaj, we had to wait for the annual visit of the veterinarian so the kitty could be spayed and so until then, she was on feline birth-control pills. Gotta love Kwaj life.