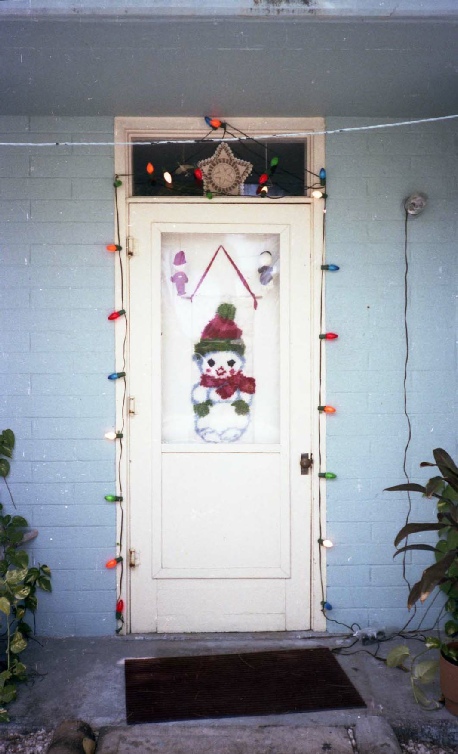 Christmas on Kwaj was always a bit strange. There were Christmas lights and decorations and even fake Christmas trees. But it was 87 degrees with 95% humidity outside!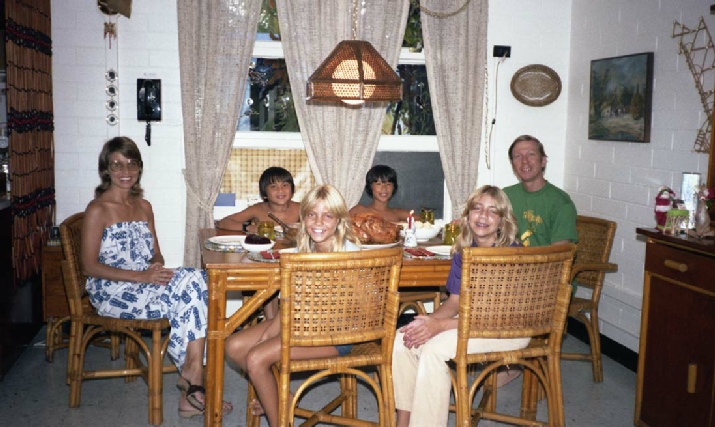 And we had the Christmas turkey.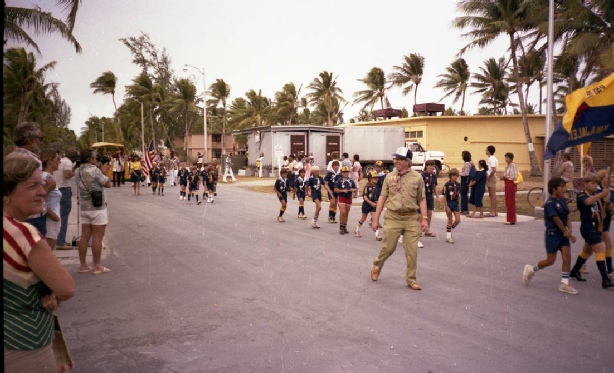 This was a parade; I'm not sure what the occasion was. Kiet is at left, mouse over.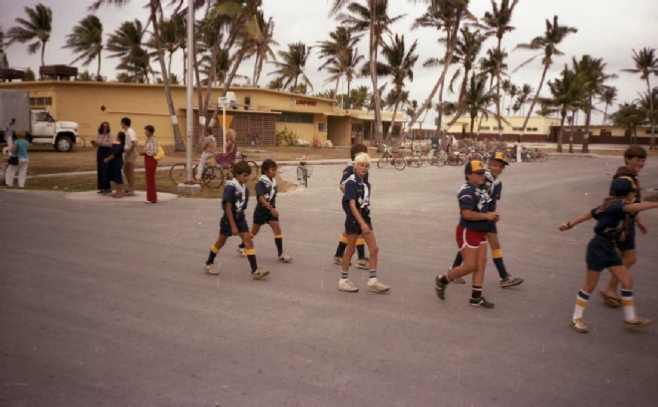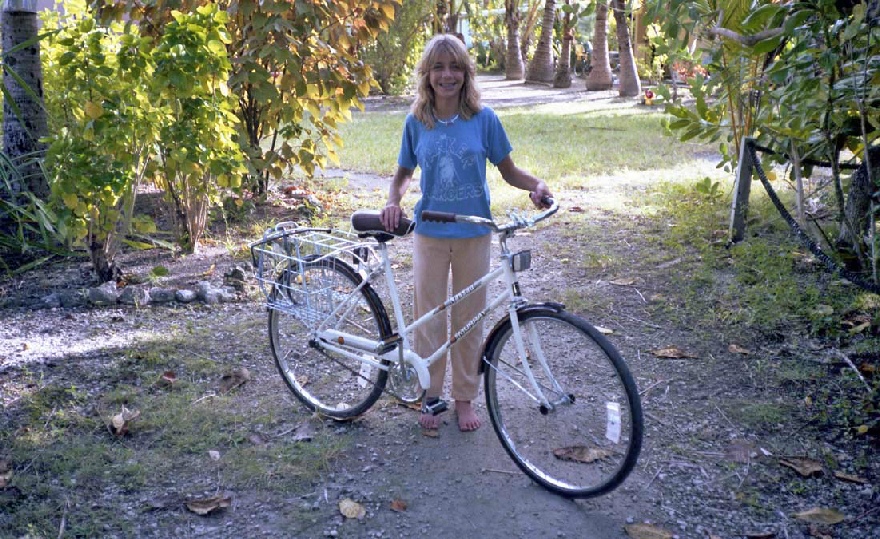 Looks like Jen got a new bike.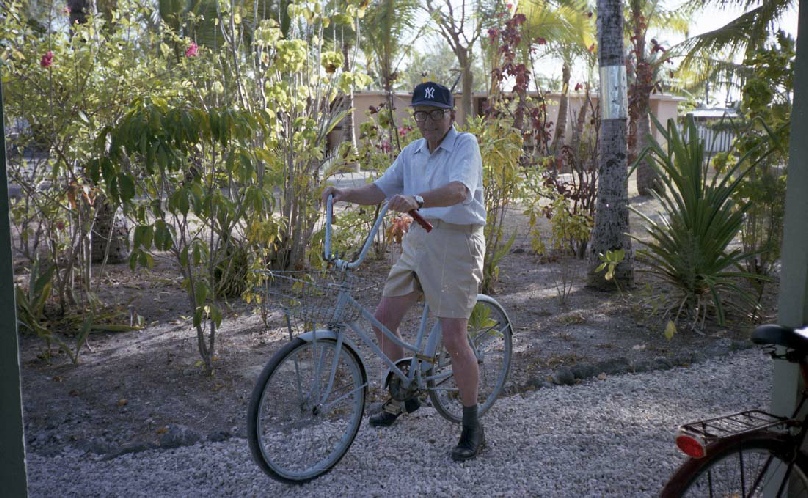 Even Uncle Willie came to Kwaj for a visit.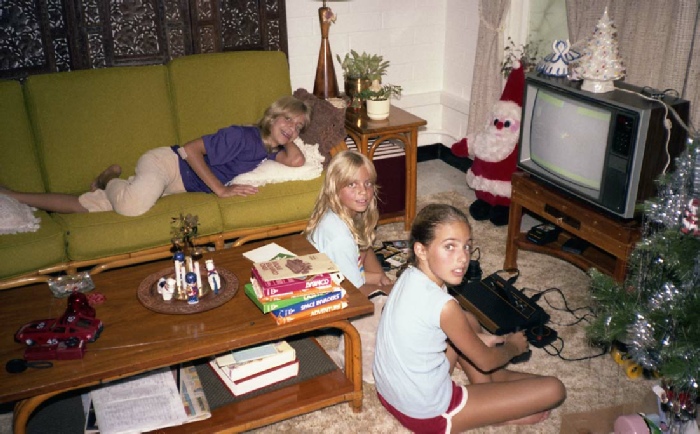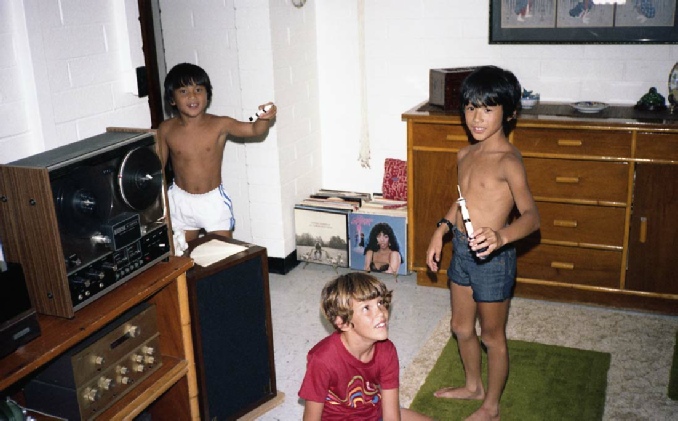 The girls with friend…what was her name?
The boys with Eric Wedge.