Then there was the Boeing 314
The heyday of aviation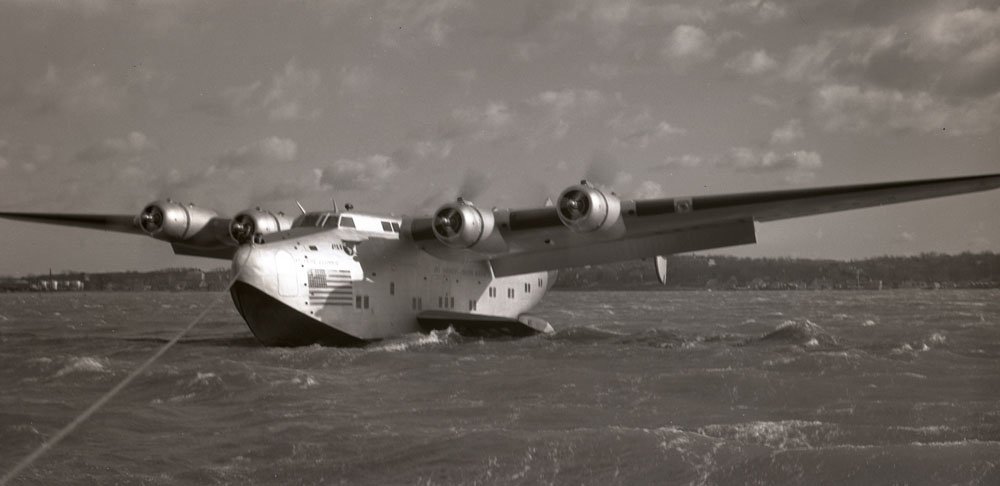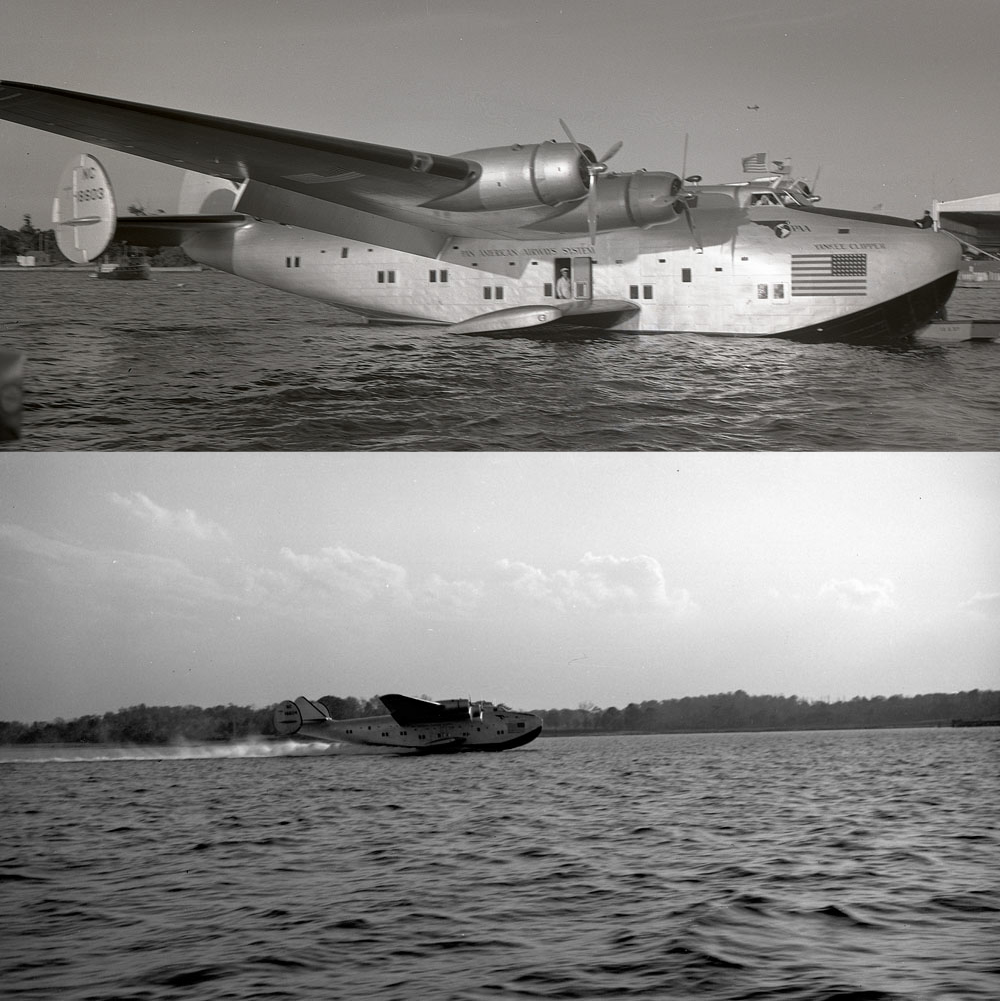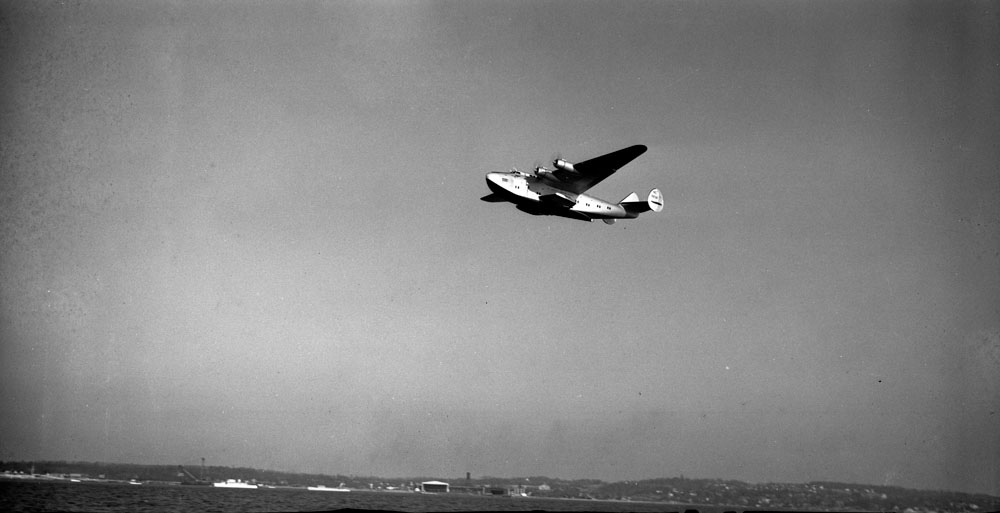 Probably one of the best looking planes that Boeing ever built.
Pan Am bought 9 of these aircraft. They were the height of air travel pre-World War 2. They went into service in June of 1938.
Dinner was served on china plates in the dining area.
Interrupted by the war, they were pressed into service for the war effort. That included the Pan Am employees.
My dad said he designed a special dolly to take these huge aircraft out of the water. I'm not sure if this is one of his in use.
Just one more instance of me not asking enough questions while parents were alive. I think we're all guilty of that.
I know that Mom had mentioned helping paint the "Pan Am" logo on the roof of the hangar. Those were the good old days!