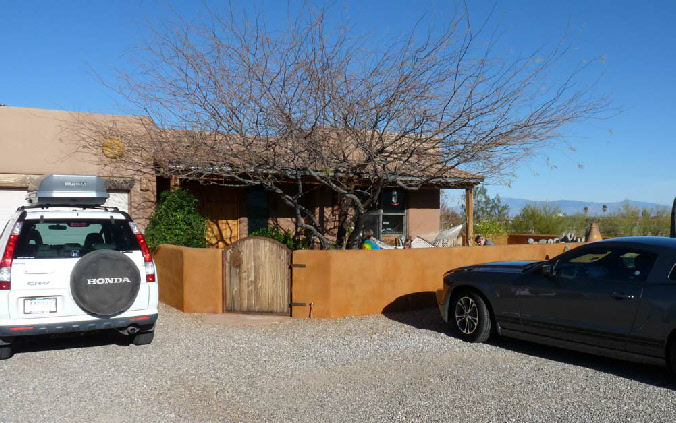 Welcome to Jen and Chuck's world. Tucson, Arizona, is a different place!
That's Jen's "Mom Mobile" on the left, my rental on the right.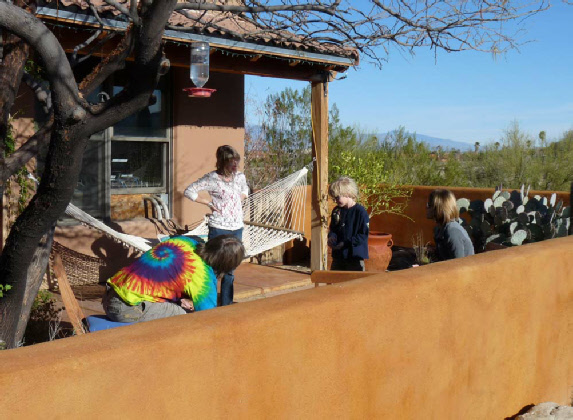 It's mid-February and the temp is mid-70's. This varies, of course.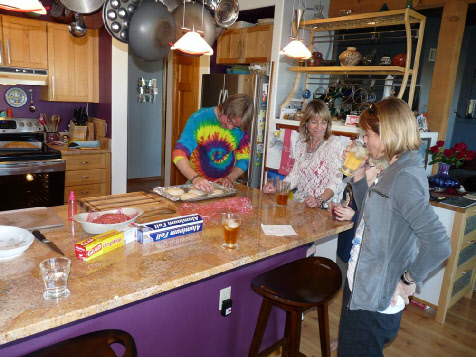 Steph and I are trying to stay hydrated. Humidity in Tucson is MUCH different than Hawaii and Oregon!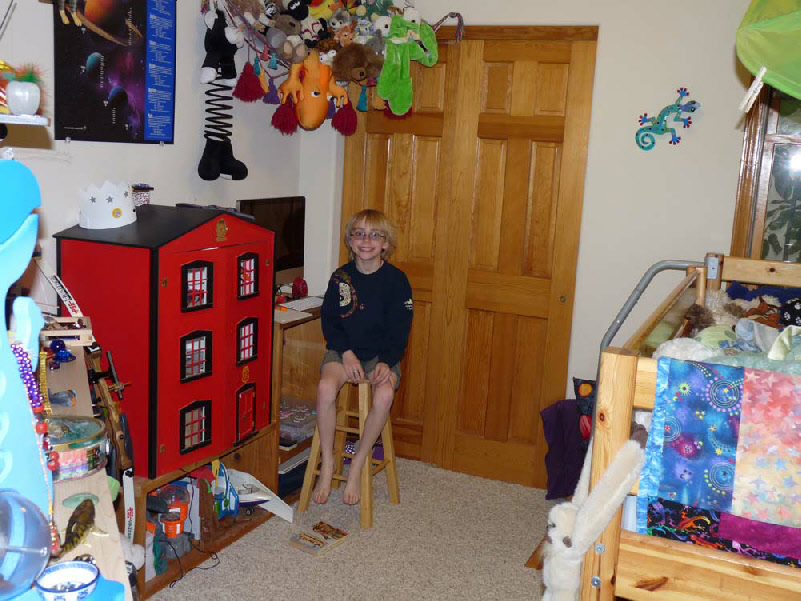 This is Ryan's room. They really have to get this kid some toys.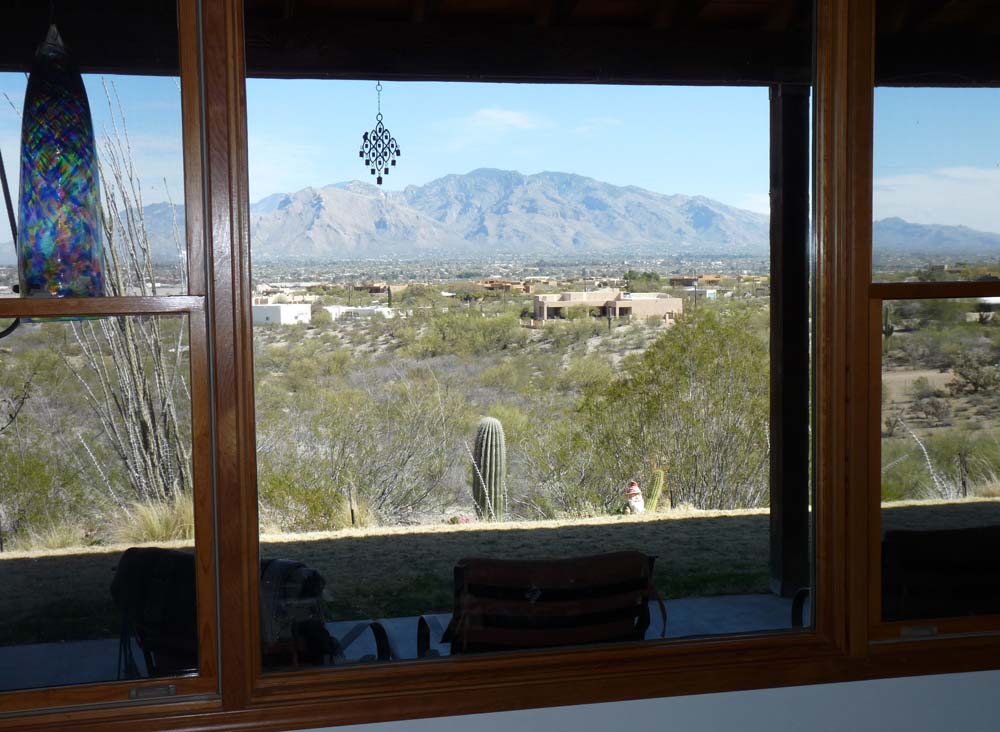 This is the view out Jen's front window.
Earlier this morning, some coyotes passed through. This is pretty much the wild west!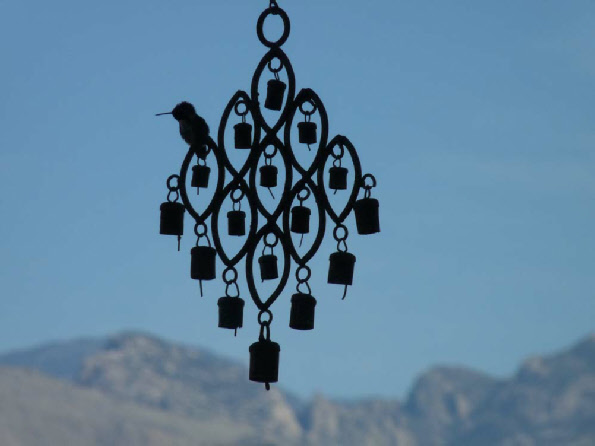 This is that little do-dad in the picture above. This hummingbird seemed to like this perch.