My name is Andy Christensen. In going through my father's old negatives, I found lots of pictures of airplanes. Not surprising considering that the aircraft industry and Pan American World Airways were my father's life from his early 20's until retirement at age 64.
These first pictures seem to be taken in Florida. I'm not sure what he was doing in Florida but I know that Pan Am had a facility there. Flights between Miami and Cuba were part of Pan Am's beginning.
In this age of the Internet, research has become fairly easy. The facts I present here are a result of the resources of Wikipedia, the ability to "Google", and public records from the Federal Aviation Administration.
While doing much of the scanning of these negatives, I re-read a book which was sent me by my cousin Mark Nelson. The book details the career of Juan Trippe, the founder and leading force behind Pan American. The book is called An American Saga - Juan Trippe and his Pan Am Empire by Robert Daley. The book filled in details and answered questions which arose from the photographs.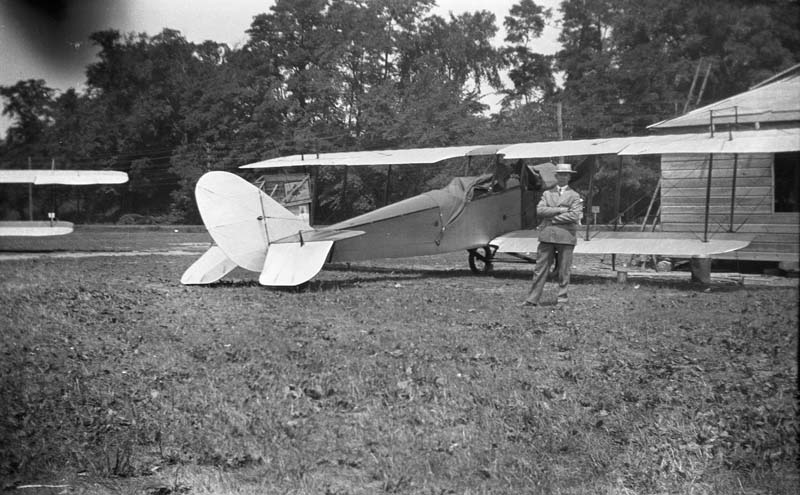 Here's the guy who took all these photos. This one is fairly early. I'm guessing early 1930's. Not sure about the location. There were several photos from what I guessed was Florida.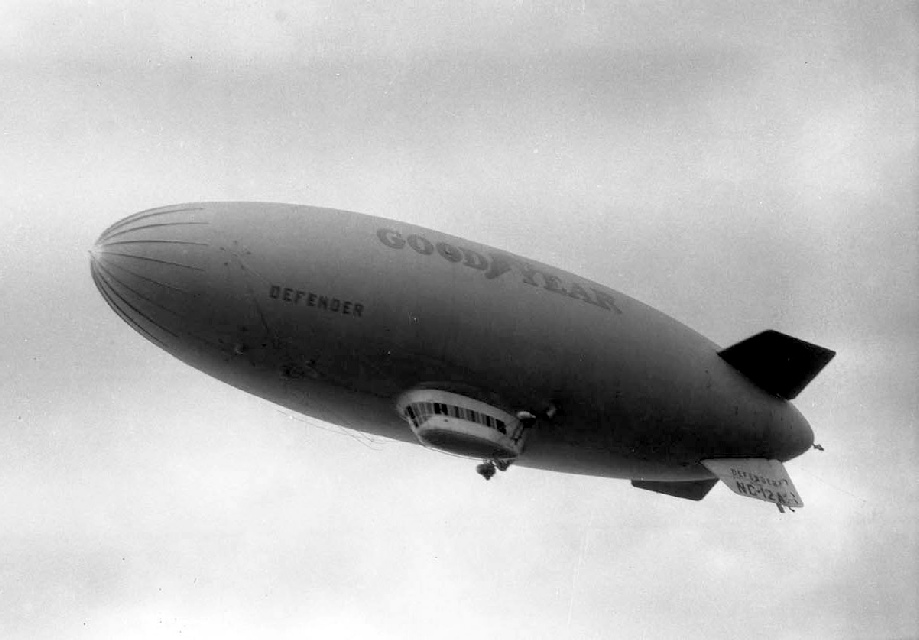 As they have today, the Goodyear company had several blimps in the 1930's and, like airplanes, each had a tail number designator. There are some pictures from Florida (not sure what he was doing there but Pan Am had a base in Miami) that show some Goodyear blimps. They were taken in the mid-1930's. The blimps have tail numbers and names that are specific to each aircraft.
NC-12A was the Goodyear blimp "Defender". So they were named just like ships. And like ships, when they were put into service, they were christened with a bottle of champagne. "Defender" was christened by Amelia Earhart in 1929. How's that for history?
Check out: Amelia Earhart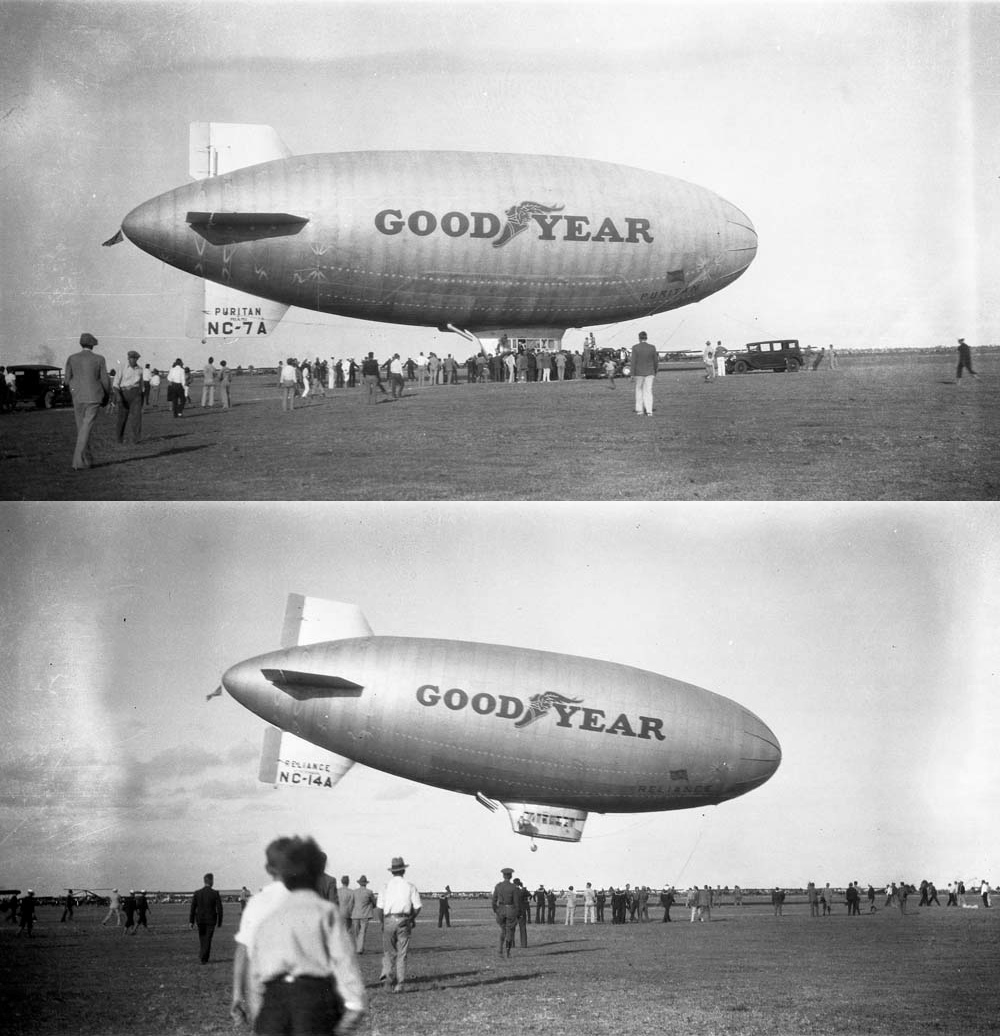 Goodyear blimps "Puritan" and "Reliance".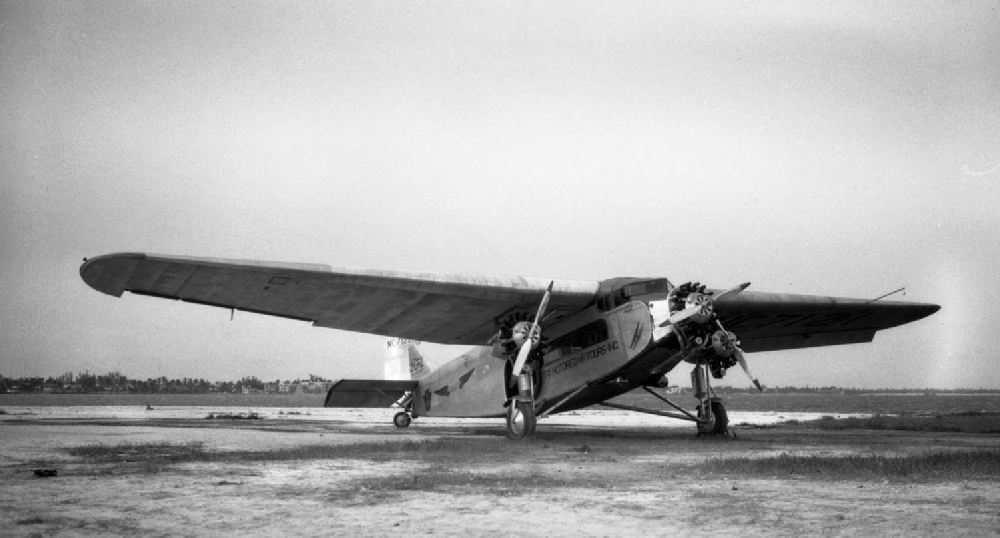 The Ford motor company made this Ford Tri-motor from 1929 to 1933. A total of 199 were built.
This latest update has added links providing more information about the Consolidated aircraft on the "Page 4" tab of this site. Also the Short Brother's C-class planes on the "British" tab. In addition, more info has been added via a link about the Bellanca on the "More unknowns identified" tab.