GRANDPA AND I PAUSE FOR A PICTURE WHILE OUT FISHING
GRANDPA IS THE ENGINEER, YOU KNOW WHO THE CAPTAIN IS.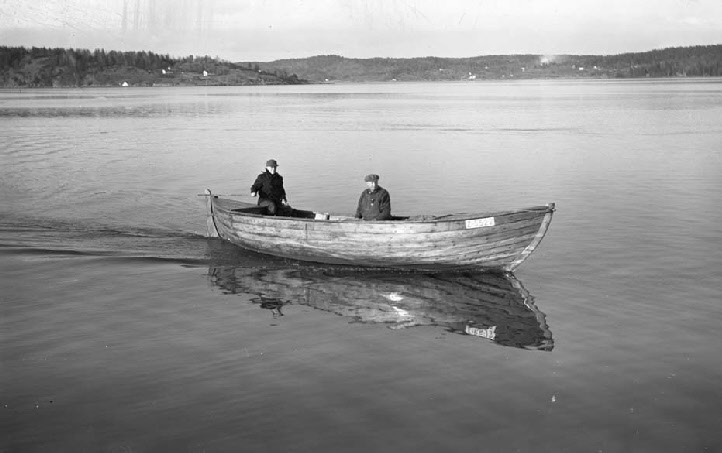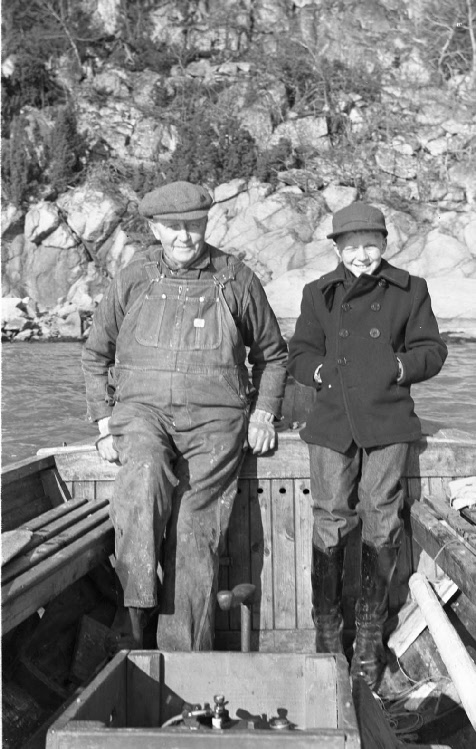 THE NEXT DAY, DAD AND I TOOK THE 12:30 BUS TO ENGEN AND WENT FISHING IN THE AFTERNOON. THE MOTOR WAS HOOKED UP AND WORKING, SO THERE WAS NO MORE ROWING. WE CAUGHT ABOUT A DOZEN COD IN ALL.