IN THE EARLY AFTERNOON, WE TOOK A WALK TO THE TOP OF THE SECOND LARGEST SKI JUMP IN NORWAY. GRANDPA AND ELFI WAITED BELOW WHILE UNCLE GUNNAR, DAD, AND I CLIMBED TO THE TOP.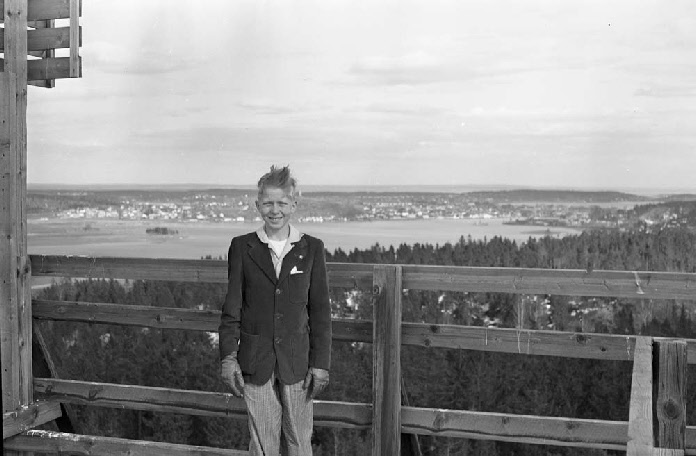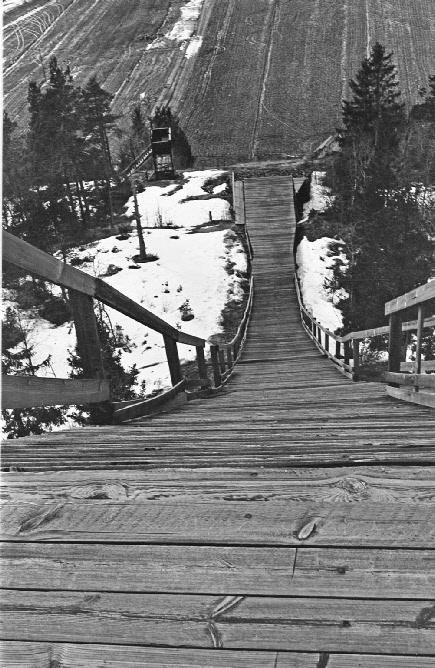 THIS WAS TAKEN FROM THE TOP OF THE SKI JUMP. YOU CAN SEE TONSBERG IN THE BACKGROUND.
FROM THE TOP OF THE JUMP WHERE THE SKIER STARTS OUT. THE JUMP ITSELF IS WHERE THE BOARDS END. THE SKIER LANDS ON A STEEP INCLINE BELOW THE JUMP AND FINALLY ENDS UP IN THE FIELD BELOW.