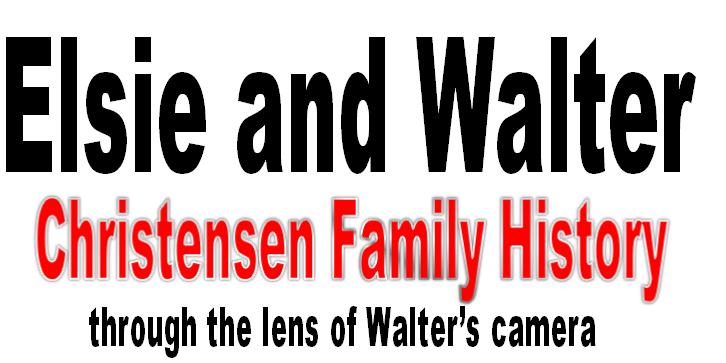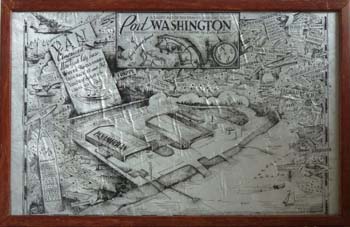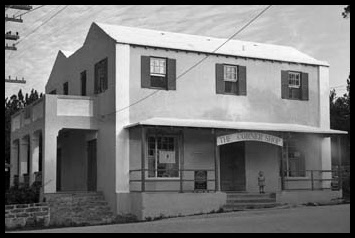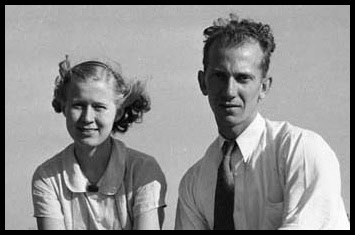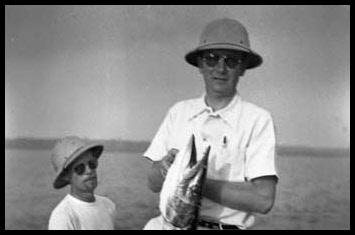 The early years: This covers the years 1934 to 1940 in Port Washington, New York. Elsie and Walter were married in 1934 and Walter's employment with Pan Am began in 1934 although at that time, he was (I think) working for American Aeronautical Corporation which was later bought out by Pan Am.
Nancy was born in 1938 and the Port Washington years were followed by the Bermuda years, see below.
The Eric Sloane artwork is a depiction of the Pan Am experience at Port Washington in those early days. The interesting thing about this artwork is that "Christensen" is included. The web pages I put together are a small part of all the information that's contained on that depiction.
The Bermuda years, 1940 to 1942, were a major event for Elsie and Walter. It meant moving to a tropical island at the beginning of World War 2 and raising a family there.
Fisherman's Lake, Liberia was Walter's contribution to the war effort (World War 2). Pan Am ran a site there for long distance transportation of equipment and troops to support the Africa campaign.
Click on the pictures below to view each set of photos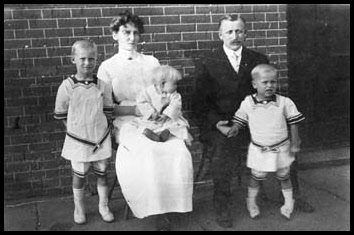 Family history: My grandparents on both sides of the family came through Ellis Island in the early 1900's. They raised their kids, 5 for the Dammers and 4 for the Christensens, went through the Great Depression and World Wars 1 and 2. Amazingly, all their children survived to relatively old age. I use the term "amazingly" because this was a world before penicillin and polio vaccine and all were affected in some way by World War 2.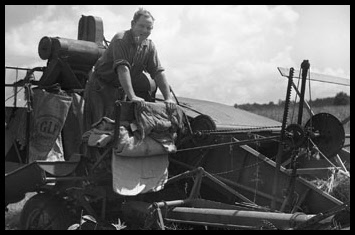 Uncle Arnold had a farm (E-I-E-I-oh!); as long as I can recall, Uncle Arnold was a farmer. First in Northport on Long Island and later in Upstate New York. It was hard work but he loved it.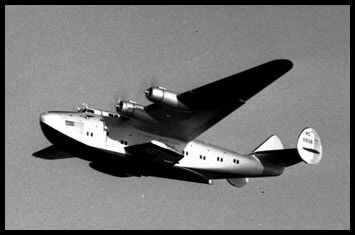 Being retired and interested in computers and photography, I've been scanning various photos, negatives, and slides; both my own and those of my father.
This site is a compilation of the old negatives of my father, Walter.
He cataloged his negatives and I inherited a shoebox sized container of black and white negatives which were divided into over 30 folders. Each folder contained images from roughly the same time, i.e., folders 7 and 8 are obviously Port Washington images, folder 14-16 are from Bermuda when we lived there in the '40's.
I've grouped various related images below.
Walter was in a field, aviation, at a time when it went from "flying boats to jets". He made use of a camera to document this era.