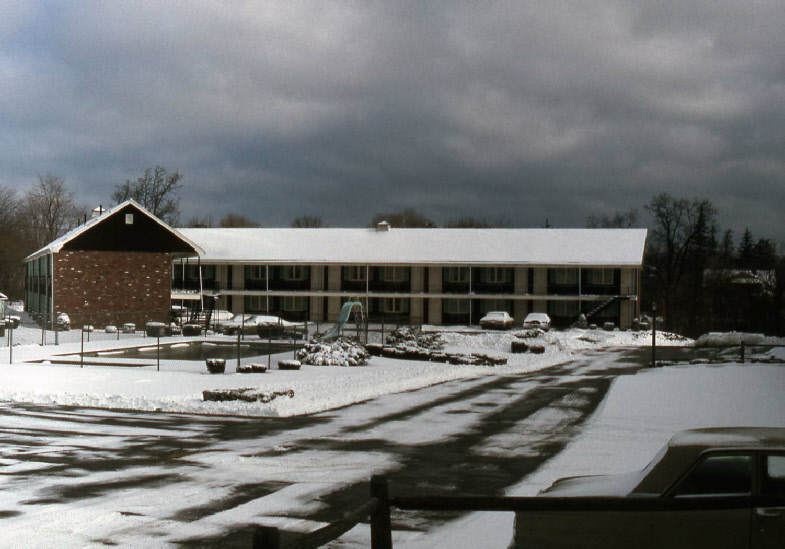 In February of 1975, we left the sun and warmth of the Kwajalein atoll and returned to Massachusetts. What were we thinking??!!
No thought involved, Raytheon had a policy of 2-year limits for Kwajalein.
This motel was home for a while until we found a house.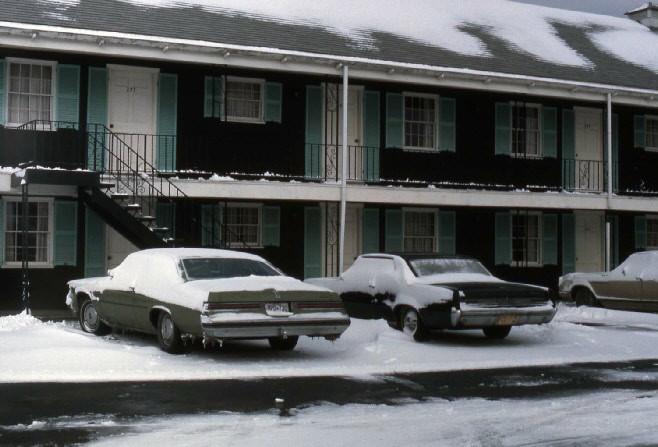 The GTO had been in storage for 2 years and was waiting when we returned. Fine automobile!
Mouse over the picture at left to see the GTO.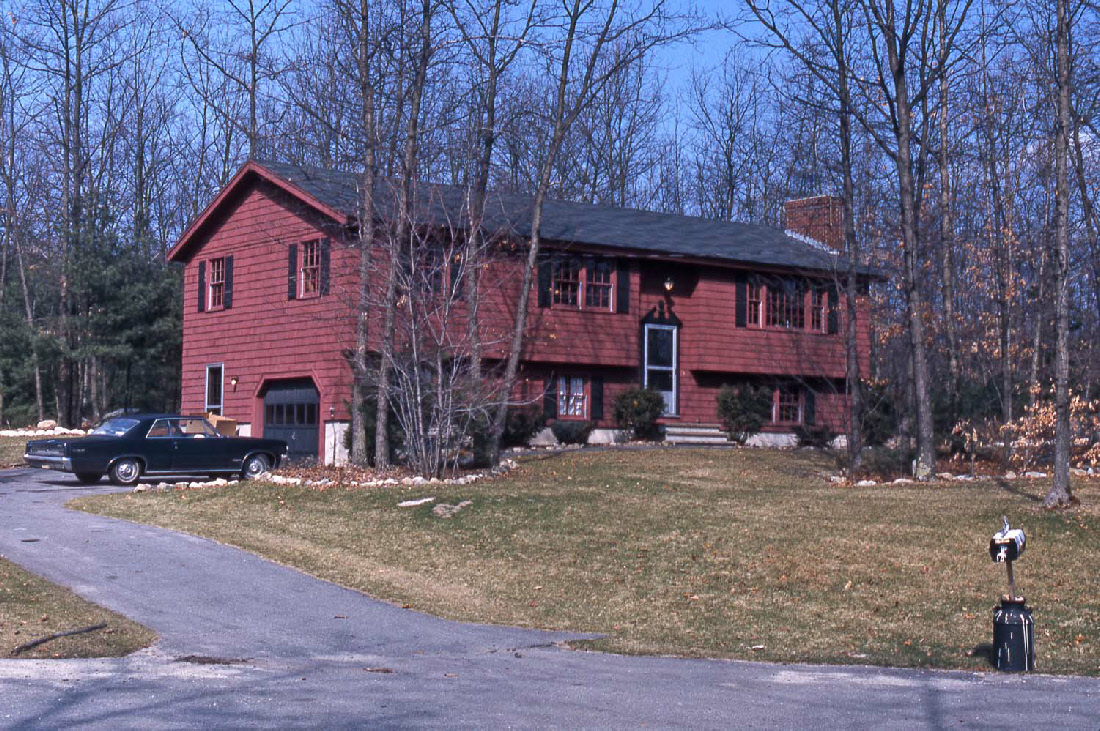 We found a nice house in Chelmsford, Massachusetts about a half hour from my work and about 12 miles from the New Hampshire border. We later found out it snows a lot there.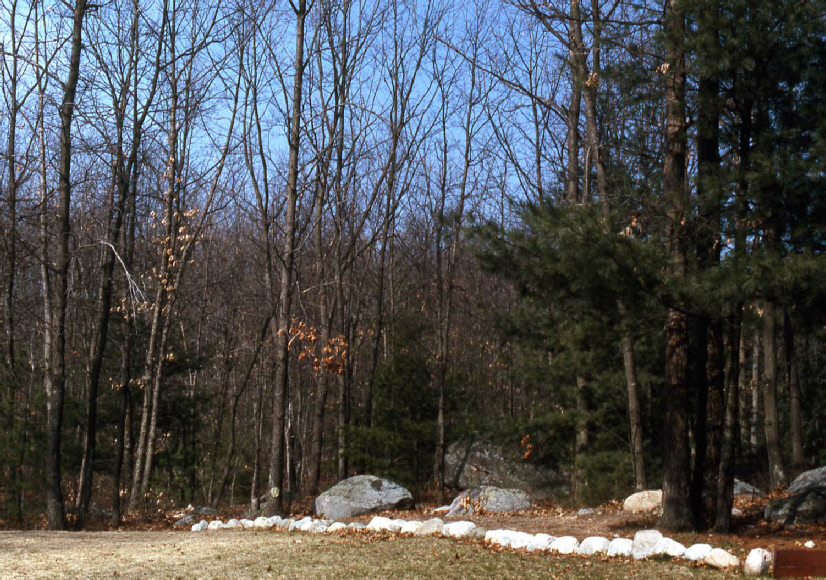 The backyard. Kinda woodsy.