In the Beginning....
At least the beginning that I know of..........
From 1892 to 1924, Ellis Island Immigration Station processed over 12 million immigrants. Of that number, I can pick out two that are important to me.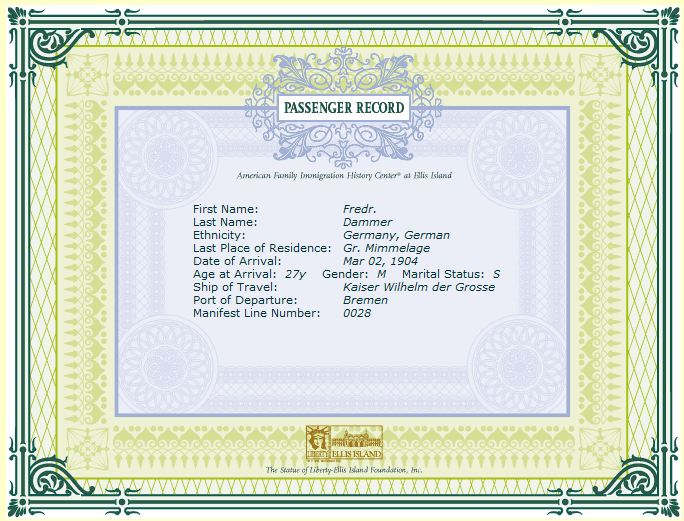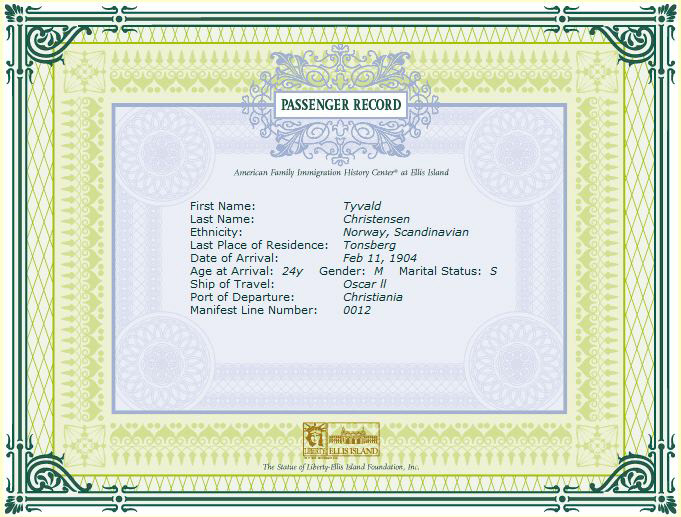 My Norwegian grandfather, age 24, later to become father to my dad, Walter, Uncles Arnold and Raymond and Aunt Elinor. He came to this country with his brother, Anton, who was two years younger at 22. They both had $26 in their pockets and were headed for Mississippi. No idea what that's about.
My German grandfather, Friedrich, later to become father to Uncles Fred, Herman, and Will as well as my mom, Elsie, and Aunt Margaret.
This is the ship's manifest for Tyvald Christensen coming from Tonsberg, Norway. He's on line 12 with his brother, Anton, on line 13. Click on the image to see an expanded view. Click again for even larger.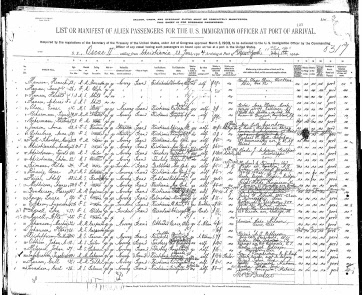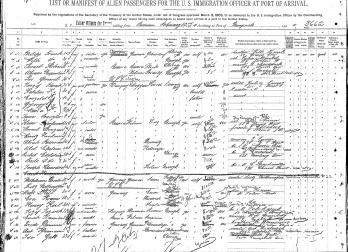 Ship's manifest for Fredr. Dammer. Click on the image to see an expanded view. Fredr. Dammer is on line 28.
Interesting that my grandfathers on both sides processed through Ellis Island within 20 days of each other. Thirty years later, their kids would marry. And that resulted in ME!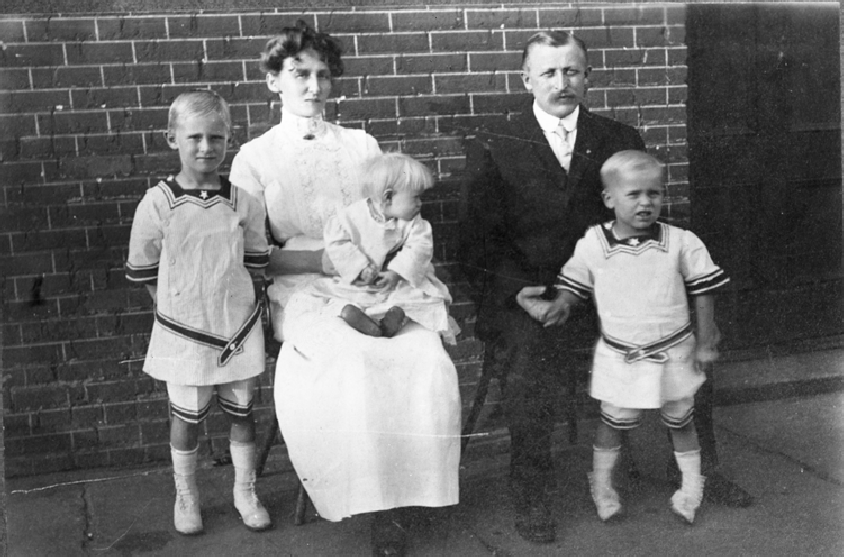 This is the earliest picture I found (actually from a negative which was a copy of a photograph) of the Dammers. That's my grandparents, Marie and Friedrich. The kids are, from left, my Uncle Fred, my mom, Elsie, on Grandma's lap and Uncle Herman. My mom was born in 1912 so I'm guessing the photo is from 1913 or so; Aunt Margaret was born in 1918 and Uncle Will didn't come along until 1922.
I believe Grandpa owned a bar and did quite well for a while. However, Prohibition was enacted in 1919 which put an end to that. He finally ended up working in "the shipyard" as all my elders have referred to it. I'm not sure just where that was; there were many "shipyards" on Staten Island, where they lived.
I don't know where the Christensens were living in the early days. I'm assuming they lived on Staten Island, same as the Dammers.
Somehow, my parents got together; I have no idea how. See the next page.